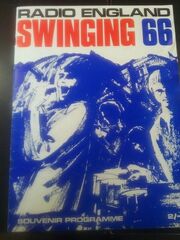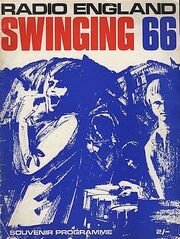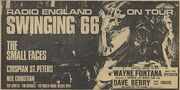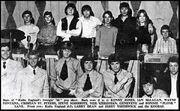 Radio England's "Swingin' 66" Tour with The Small Faces, Dave Berry & The Cruisers (Didn't perform in London), The Koobas, Neil Christian, Crispian St. Peters, Wayne Fontana (London only) & The Oppression.
Shows were hosted by SRE Boss Jocks, Roger Day, Larry Dean, Ron O'Quinn and Jerry Smithwick.
The proclaimed 'tour of the year' unfortunately did very badly, mainly because many of the venues booked were well outside the Radio England reception area. The potential audience was not only unfamiliar with the station but it had not heard any promotions for the concerts, resulting in poor attendance. In an attempt to recoup some of their losses, station management resorted to selling autographed copies of the programmes.