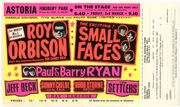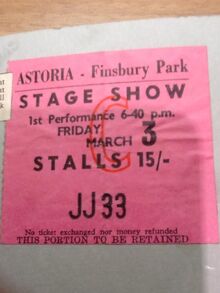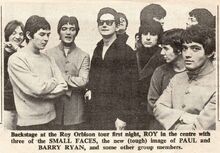 The opening night of this package tour was a disaster; mainly thanks to a power failure, which Rod Stewart swears to this day was instigated by Ian McLagan who was fearful the Jeff Beck group would steel the show! A furious Jeff Beck stormed off the stage, immediately sacked Rod Coons the drummer and announced that he was pulling the group out of the tour! Months of silence followed.
The tour also got off to a distressing start for The Settlers when a sneak thief got into their dressing room and stole their money. Cindy Kent of The Settlers said: "The thing is, we didn't have much money and the cash that was stolen was meant to pay for our digs and tour expenses. I can't remember how much it was, but it was a lot to us. Backstage at the Astoria was like a rabbit warren, with numerous stairways. As soon as Steve Marriott heard what had happened, he organised a collection from the other performers. It was very sweet of him and it saved the day for us."
Community content is available under
CC-BY-SA
unless otherwise noted.